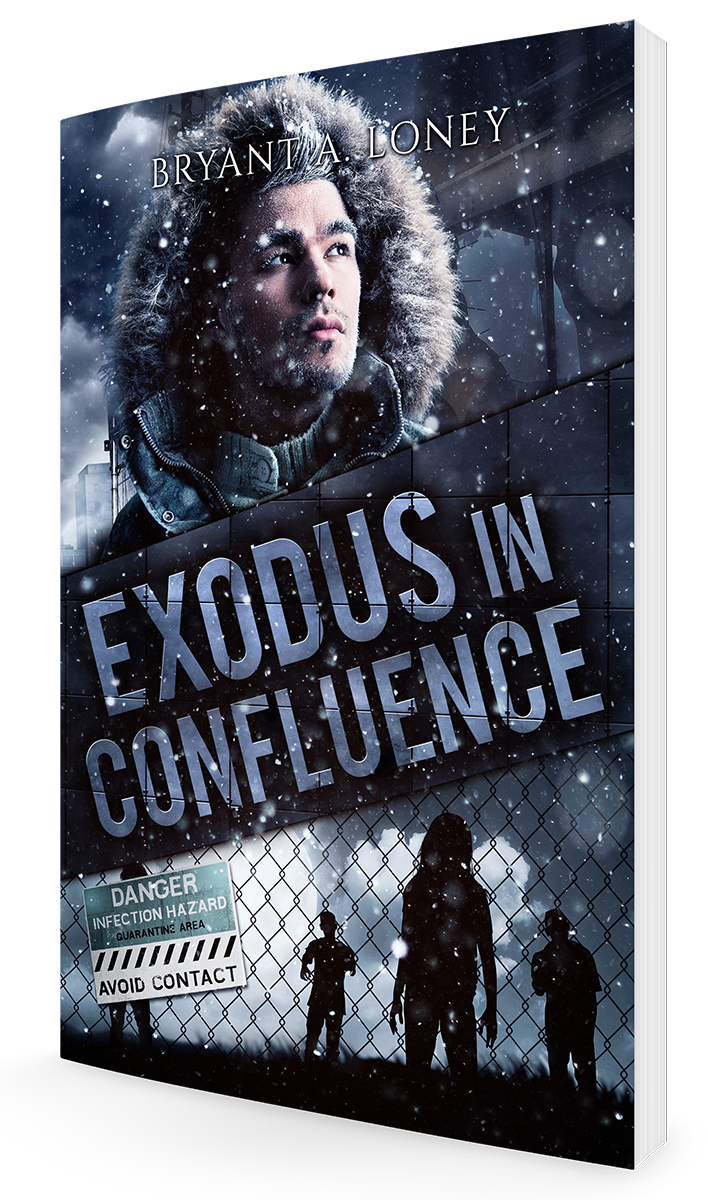 Authored by Bryant A. Loney
Published by Verona Booksellers
Exodus in Confluence, under the guise of a post-apocalyptic confessional, is mass-murderer Stephen Hart's haunting account of the December 21, 2013 tragedy in Cinder Heights, Maine.
"Five months into the zombie apocalypse, seventeen-year-old Stephen Hart lived in a society where rules and humanity had left him for dead. The remaining survivors clung feverishly to whatever hope remained—maybe it was a family member, or a religion, or a destination. But in less than one week, everything changed. (And so the cycle repeats.)
"A year later, his ramshackle settlement has been compromised, as evidenced by the hordes of the undead swarming inside the gates… and Stephen is to blame. Instead of running, he takes to the airwaves, using the transmission in the now-abandoned radio station to broadcast his story via speakers to his fleeing citizens. This way, maybe he won't look like such a total monster.
"With the clock running out, venture into Stephen's post-apocalyptic world, where circumstances can make us become something other than ourselves."